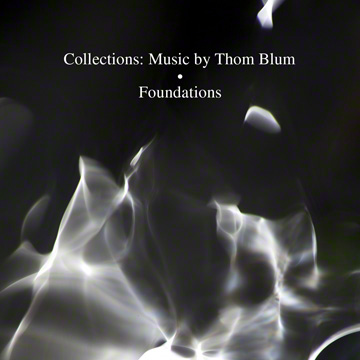 Available now, the new and final album in my Collections series presented on sfSoundLabel (Bandcamp). This album contains five selected early works that I composed from 1972 to 2000. The album's title is Foundations because these were the keystones to my compositional focus of the two decades that would follow. And undoubtably the same early tiles remain in place for the compositions and improvisations I'm making today. (A release of new works is planned for March 2021.)
Of the five pieces on the album three are premiere recordings never before released. Two of those premieres happen to be the oldest pieces, as well as the only instrumental works — Rotochrosite (1972), for small ensemble, and Phthong (1978), for 10 vocalists and percussion.
Rotochrosite (1972, 7:00)
Phthong (1978, 11:25)
Three Studies for Pedal Steel (1995, 9:05)
To My Son Parker, Asleep in the Next Room (1996, 9:35)
Four Poems Somewhat (2000, 13:45)

I hope you'll check out the album, as well as the three other albums in my Collections series. And while you're there please explore the other albums on sfSoundLabel, as well as the other links you'll find in the right-hand margin of my Bandcamp page.