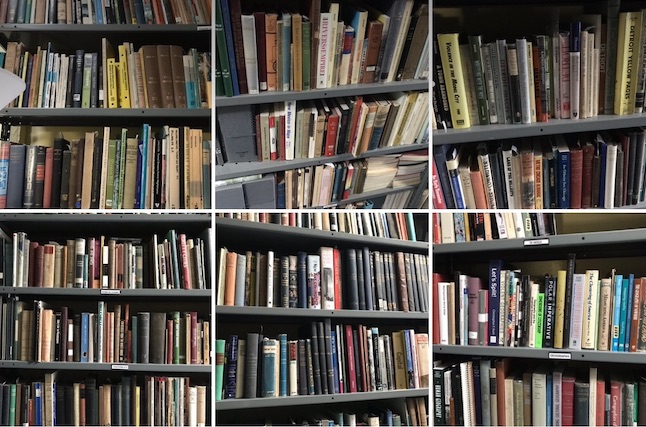 Continuing to stock and mine the sound-stacks on Sundays in July, when printed matter in the stacks of the Prelinger Library mingles and merges with its sound counterpart.
Come in, browse the unique collections a while, and experience the Library in a different way replete with vocalizations and sonifications.
Sundays from 2:00 to 4:00 PM
July 3, 10, 17, 24, and 31
Prelinger Library
301 8th Street (corner of Folsom Street)
Suite 215
San Francisco, CA 94103
(415) 252-8166
I'm looking forward to seeing you there.
For more information about the sound installation, You Are Here You Are You Here, and brief video walkthroughs recorded in binaural sound, check this out.